January 3, 2019 | News from the Estate | Fonplégade Fonplégade
SUMMER 2018 NEWS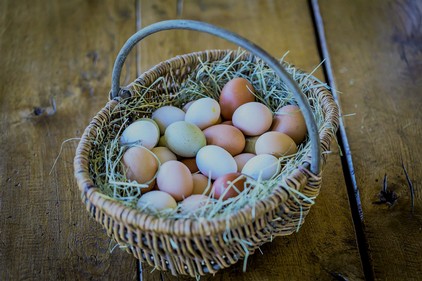 Greetings from beautiful Saint-Emilion. Summer is one of our favorite seasons here at Château Fonplégade, when the vines are in full flower and awash with golden light. Our estate is literally buzzing with joyful activity, as we have just harvested the first honey of the year from our resident community of bees. We would like to take this moment to share with you the latest news from the estate.
This past spring, the vineyard teams at Château Fonplégade and ADAMVS, our Napa Valley estate, spent time on each other's properties to discuss best practices in Old World and New World winemaking and growing. It was a joy for us, personally, to be involved in such elevated and passionate conversations between our two teams.
We have also welcomed a new team member, Corinne Comme, who is an esteemed viticulturist. For decades, she has lived on the estate at Château Pontet-Canet in Pauillac, where her husband, Jean-Michel, is the estate manager, and now she is helping us take our Biodynamic farming practices to the highest level. By practicing biodiversity on our estate and taking a holistic approach to farming our precious land, we are working together to elevate the quality of our wines to their greatest heights. To this end, we recently added a new crew of sheep to the estate to increase biodiversity while helping with grass management and fertilizing the land.
Meanwhile, in the cellar, our 2016 wines have been bottled and the 2017 vintage is resting in barrels before we carefully blend them in collaboration with our winemaking team. The 2018 crop is evolving on the vines each day, as tiny green berries begin to form. In one month's time, véraison will begin and the grapes will make their exciting transformation from bright green to vibrant purple.
Finally, we would like to say how honored we are to continue the story of Château Fonplégade. Each day we work diligently to reflect the estate's remarkable terroir in our wines and preserve the land for future generations. Thank you again for your support. You are indeed the engine that drives us forward and inspires us to continue our commitments on a daily basis.
Comments
Commenting has been turned off.
© Copyright Château Fonplégade
Site by WGM