CHÂTEAU L'ENCLOS
Style and delicacy harmonize in a single wine.
Since 2007,
Denise and Stephen Adams
have been the owners and caretakers of Château l'Enclos, located on the sunny western slope of the Pomerol appellation's famous plateau. The result of meticulous care and plotting, the estate's terraced vineyard is blessed with a mixture of gravelly surface soils and clay-iron subsoils. Château l'Enclos received its organic certification in 2017.
This wine is a reflection of the uniqueness of our terroir. Along with its lush mouthfeel and silky tannins, Château l'Enclos is renowned for its finesse and freshness on the palate. Merlot comprises the majority of the blend, in addition to Cabernet Franc and Malbec. The wine is aged 16-18 months in 40% new French oak barrels and 60% 1-year-old French oak barrels.
Varietals
Merlot, Cabernet Franc and Malbec
Terroir
A mosaïc of Gravel soils and Clay
Winemaking Program
Oak, steel and concrete vats
Owners
Denise & Stephen Adams
Winemaker Consultant
Stephane Derenoncourt
Estimated Maturity
5 to 20 years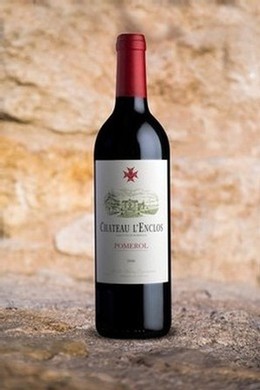 © Copyright Château Fonplégade
Site by WGM